Atlantic crossing
Summer in the corona year 2020. My better half suggests a car vacation and I am not difficult to ask. Grand plans for tour de ouest. Long time since we were in Bergen and Stavanger. The realities behind fifteen hundred miles in a sports car passenger seat are becoming clearer and the opportunity to arrange family visits, city breaks, mountain trips with and without tent and perhaps a shopping trip, preferably within two weeks, is disappearing. It is possible that it could have been made on film with the right editing, but we also know that films have been delayed in these times. Therefore, a feasible plan is laid, with space to adapt the trip to the weather. But no more luggage space. We fill it and go.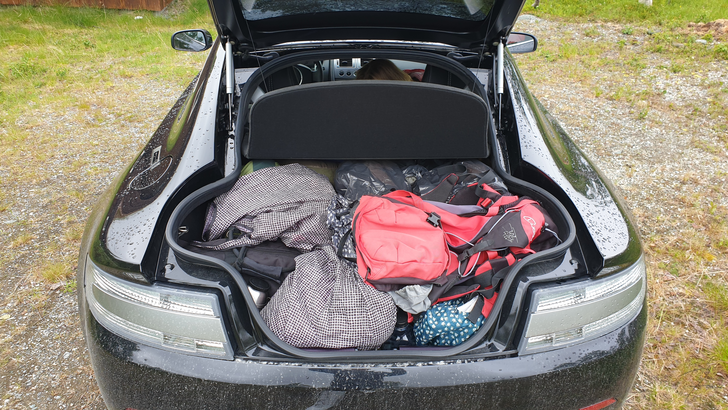 Over the hills and far away it goes, and the first lunch break we take between some heavy rain showers and some not so heavy rain showers.
Any car tourist with self respect has to travel the Atlantic Road in North Western Norway. Before that a short detour in idyllic surroundings at Averøya. After the Atlantic Road you can tick the box for an ever so small Atlantic crossing.
Said car tourist also need to drive up the Trollstigen road to retain the self respect. Well placed on top one can try to count hairpin corners.
Life has its ups and downs, especially in this area. After Geiranger another set of hairpin corners and altitude meters await.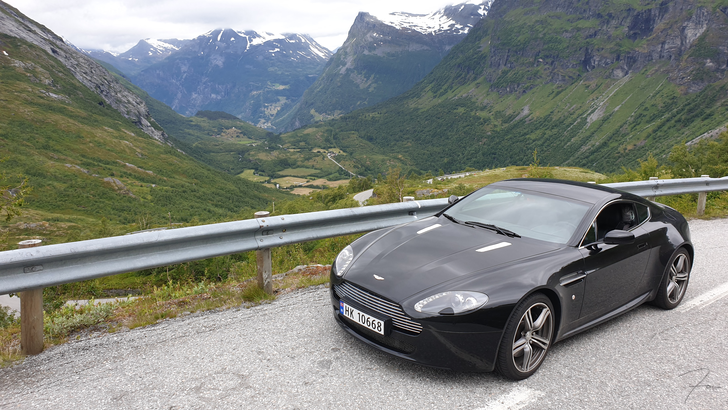 Dalsnibba mountain promotes Europe's highest fjord view from public road. This is car view from the same road.
Declining from the top, you just have to turn where the road goes.
Best practice to maintain the car, is to avoid bumpy dirt roads. Still, on car vacation mountain passes are more spectacular than mountain holes. Thus the old 'Gamle Strynefjellsveg' in stead of newer tunnel.
From the summer ski centre down they've even got tarmac since last time we drove there Nice for car and driver and passenger.
The point with a mountain pass is to pass the mountain. Sooner or later you will come down to the fjord again. In the inner most part of one of the fjords, you find Skjolden. Here we found some sort of an English parking.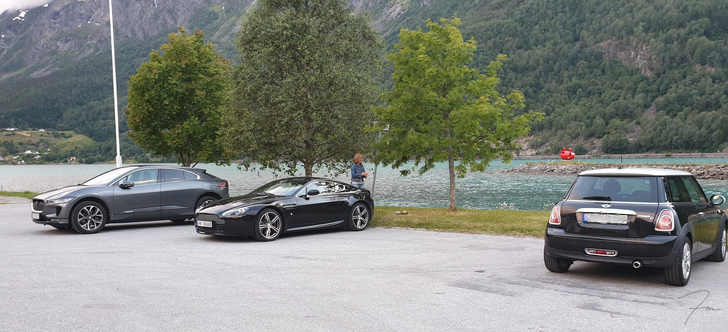 After passing the Strynefjellet mountain heading south, we pass the Sognefjellet mountain heading north. The tyres don't possess a single winter property, luckily we don't get below single degree temperature.