Season 3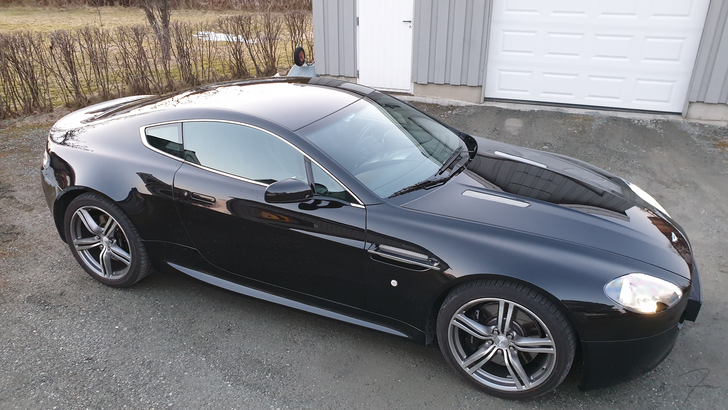 Super conditions after Easter and time for spring cleaning. Straight over to Cars & Coffee afterwards where a DB9 fit next to it. DB9 is bigger and heavier motorized, but also - yes - heavier. None of them need to be ashamed of appearance.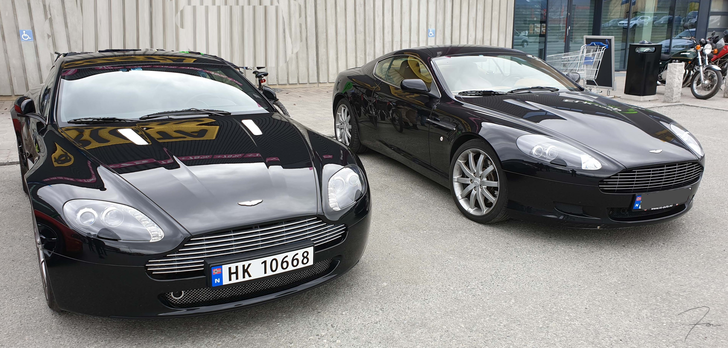 This site is mostly for Aston Martin in Norwegian nature, but Jaguar has also eventually found its place in the Norwegian fauna. Here the English car collection. Collected.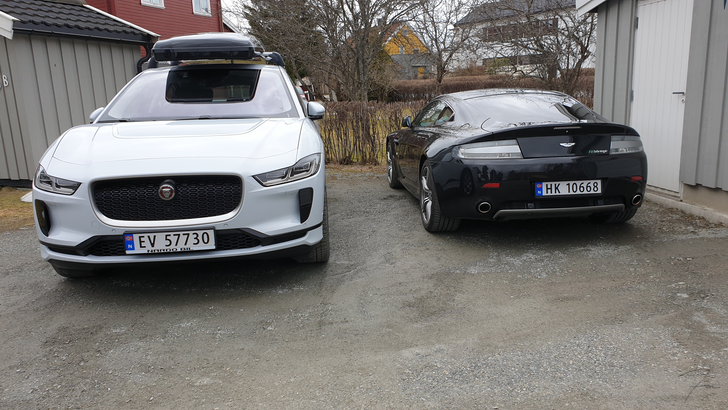 "Moose at sunset" is kind of outdated, but Jaguar at sunset can also be nice.
Some of the idea behind having a sports car, is to take it sporting. Here from beautiful local roads. Track tracked in SportsTracker.
Mountain air is good for car and driver. The road to the mountains is fun for car and driver.
Some TLC is about right. Here about the right jacking point.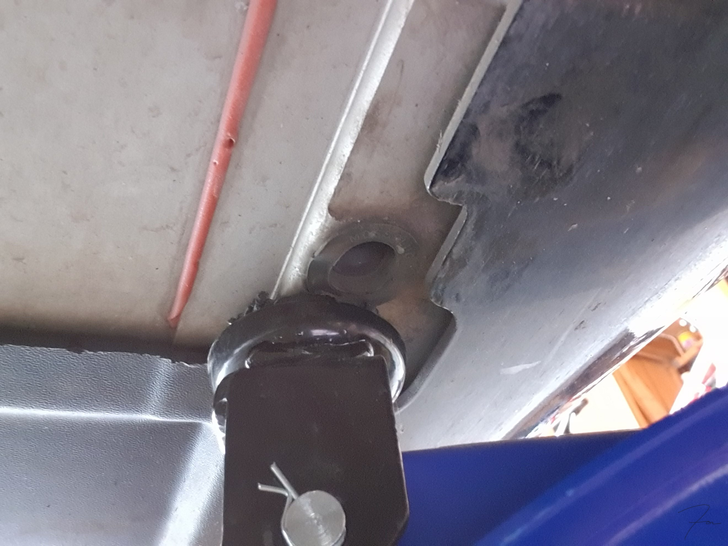 A pebble in the road, might topple great loads, and small spots shake fast rims. Therefore it is advisable to remove the stains and then the wheels must come off.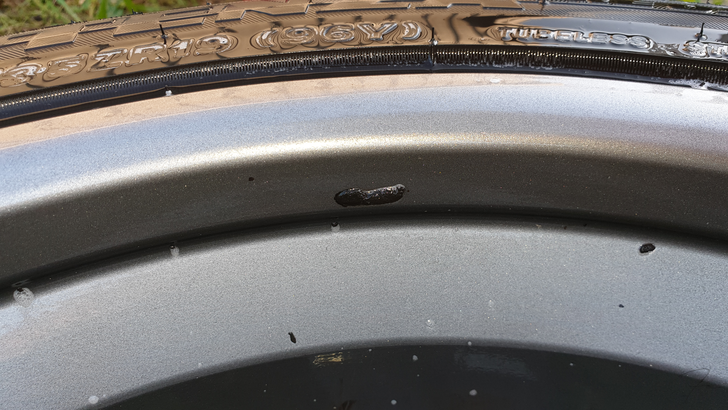 The rims are nice, and so is inside the rims.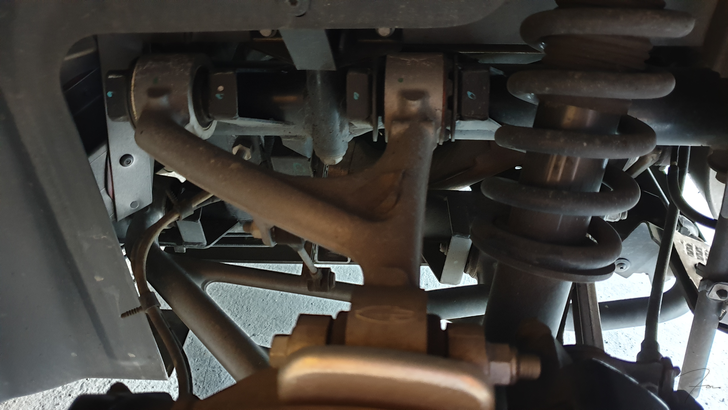 Season 3 is also time for service 1 on Norwegian signs. Oil change and language change on the list when Russian had to give way to English in the menu system. From now on, it will be easier to perceive a warning about an open tailgate, without cross-checking Cyrillic letters and Google translate. Part of the service at Insignia is the shiniest car wash I have seen. It won't last long driving through all sorts of weather, but I need to get home. Here from a well-known stop midway.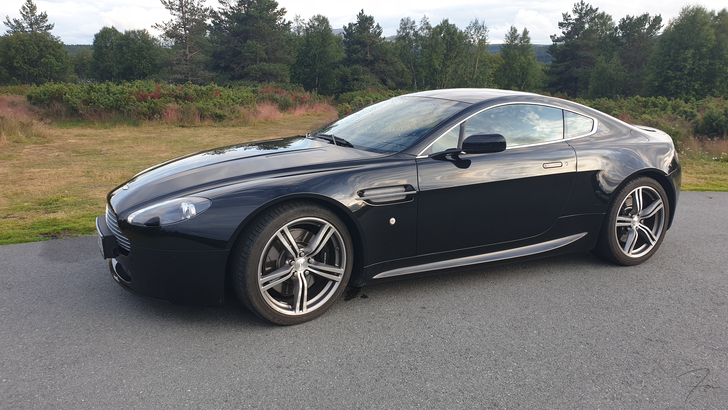 Wonder if the architect imagined such mirror images when he or she designed the bank building in Soknedal? Sympathetic angle on the wall gives a double mirror image of the car.
Further down the valley, there are mostly other cars in the mirror. If you first have to sit in a slow moving queue for three hours, it's nice to sit in an Aston Martin. Creates a certain exclusivity in queuing, you could say.